What is the future of commercial offices?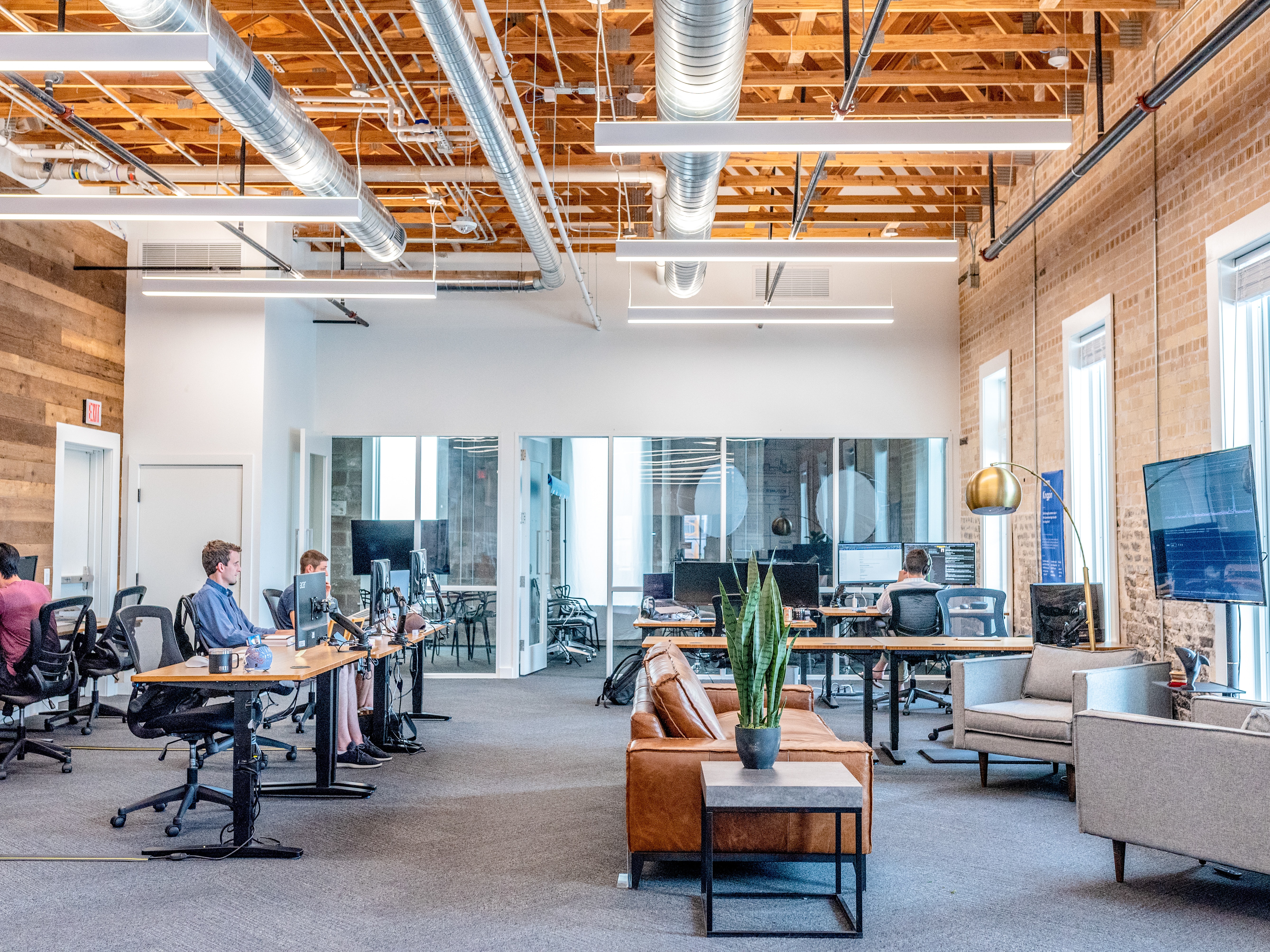 While many experts are predicting that the return of the commercial office space will never likely see onsite workers in such massive numbers again, there will be certain business who must have people present. Some offices will fully return to business as before, but it will be under the standards of what has become known as the "new normal."
What does this mean for the future of commercial offices regardless of their size? From cleaning protocols and social distancing ideas to helping staff feel safe and stay safe with strict enforcement of guidelines, we'll talk about what you can reasonably expect in the post COVID-19 office environment.
Routine Deep Cleaning to Support Occupant Wellness
Keeping the staff and office building's patrons is pivotal to any commercial enterprise. Experts heartily agree that it's wise to provide a sense of security within staff returning to work. They'll be more cooperative and productive overall knowing you're taking proactive cleaning measures to make them comfortable and help them stay COVID-free.
At Noble Building Services, we can help with CDC protocol cleaning standards for COVID-19 disinfection both inside and outside. We can pressure-wash exteriors and warehouse spaces to sanitize them. We can assist indoors by helping you take precautions by installing sanitary stations for occupants. We can go one step further with protections upon high-touch areas with thorough cleaning followed by the application of a long-lasting antimicrobial barrier.
Nightly Cleaning Will Be Commonplace
The virus clearly spreads fast, and in group environments where people routinely move from place to place, share common spaces, and use the same equipment, there's a lot of room for contamination every day operations are running. The CDC recommends daily cleaning of high-touch services, even with the barrier applied.
This includes handrails, elevator buttons, drinking fountains, bathrooms, door handles and much more depending on the operations. Here at Noble Building Services in Houston, we offer daily and nightly janitorial services that won't disrupt your business. Our teams can provide porter services to oversee cleanliness and order during the daytime.
Prepare for a Space Age Look
You've likely encountered the plexiglass shields at storefront counters and maybe even in restaurants between booths and tables. It's on the forefront of many managers' minds to install shields between workstations. What it certain, is that desks and work stations will be spaced out further, likely beyond the six-foot suggestion in office spaces with enough room to do so.
Put the Keys to Success in Your Hands
Reach out to Noble Building Services for all of your commercial cleaning in Houston. We are trained to follow all of the CDC recommended guidelines and protocol and can help your office re-opening and operations run smoothly in the post COVID-19 workforce. Contact Noble Building Services online or call us at 281-369-7033 to schedule a consultation with one of our experienced team members today.