ABOUT US
Headquartered in Houston Texas, Noble Building Services has maintained a commitment to perform quality janitorial services for its customers since 2004. We have the knowledge and experience to provide efficient and cost-effective janitorial services in many different types of work environments.
Noble Building Services provides professional janitorial services for small companies through the largest corporations. Our quality and consistency have helped us develop long term relationships by delivering the very best in janitorial services, something that our customers have come to expect.
Randy Jones, President
Since 2004, Randy has been President of Noble Building Services. Originally branded as Starlight Cleaning Service of Houston, Noble entered the Houston market in 2004 as a full-service janitorial company targeting the commercial real estate market. In October 2018, Randy bought out his partner in Starlight and rebranded the company to Noble Building Services. Prior to being a janitor, Randy was the National Sales Manager for a manufacturer of an industrial electrical product. A native Houstonian, Randy is a graduate of Texas A&M University, Class of 1993. Randy and his wife, Amy, live in The Woodlands. In addition to being involved in his four children's activities, Randy enjoys wade fishing and golf.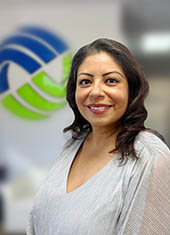 Doris Galindez, Director of Operations
An industry veteran since 2001, Doris joined Noble Building Services in 2006 and brings a wealth of knowledge and expertise to your project or business. With previous experience at GCA, Doris understands the importance of effective communication and constant employee training. Overseeing all operations in the Houston market, Doris is primarily responsible for maintaining client relationships, employee training, and quality control.