What a Day Porter Does and Why Your Business Might Need One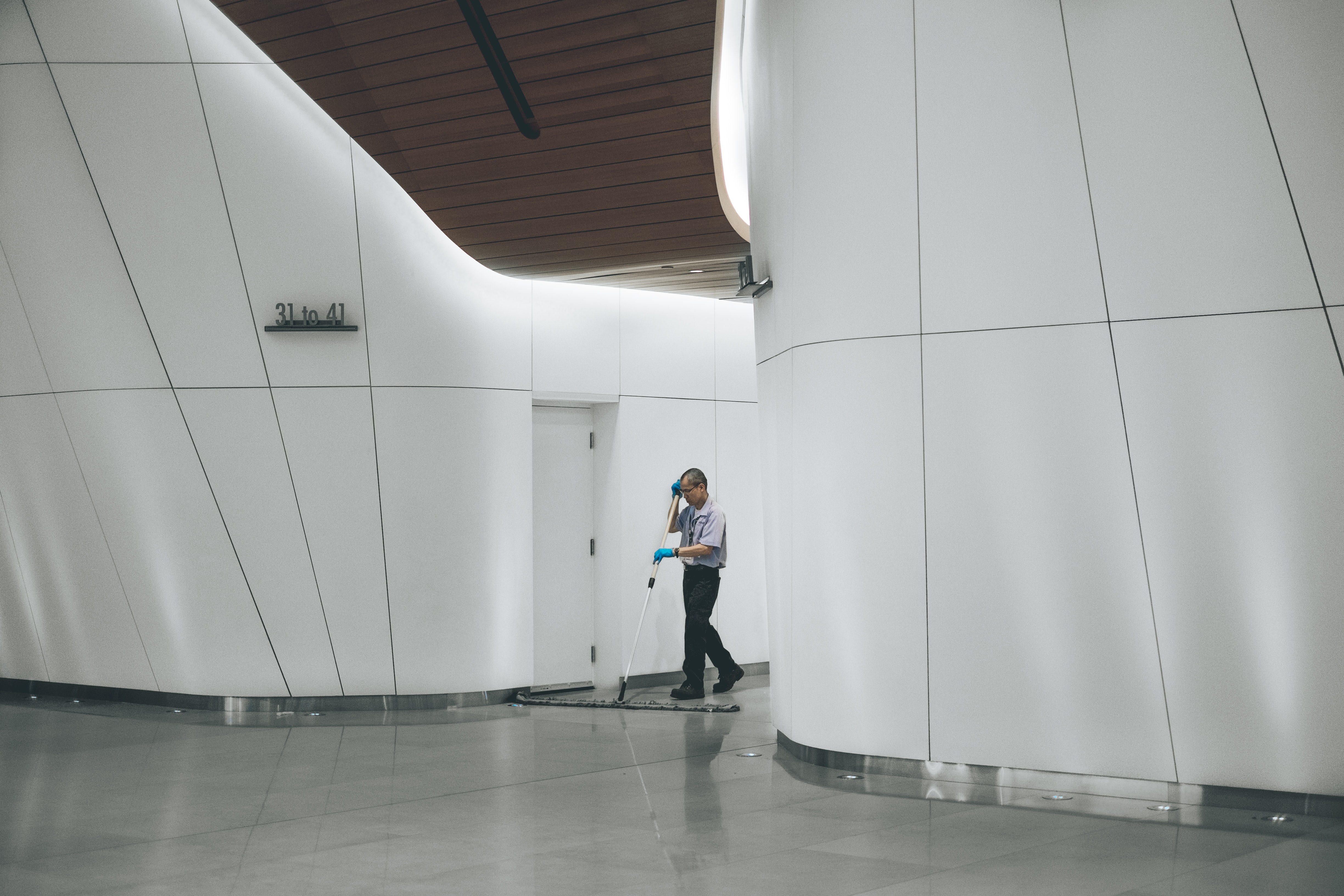 Day porters play a pivotal role in large business environments, taking on the challenges of keeping buildings and operational areas clean and functional for occupants and staff. So, what exactly do porters do, how do they differ from janitorial services, and what makes them so important to sizable businesses and industrial enterprises? Read on for all the answers to these key questions.
What's the Difference Between a Day Porter and a Janitor?
While many of their roles are comparable to those of janitorial personnel, they differ in a few ways. A day porter's job duties are flexible and depend on what is needed 'now' by occupants or to keep the facility operational and safe during operational hours. They need to be prepared to take on a variety of tasks at any moment during their shift.
In contrast, janitors typically have standard work roles after operational hours and a set scope of duties that they are to perform. That being said, porters and janitors typically communicate with each other to ensure seamless shift transitions and roles may cross on occasion.
The Roles and Perks of Porter Services
Porters typically perform janitorial duties during the day and much more. In fact, they tend to be the unsung heroes amid a busy business atmosphere—especially one with droves of occupants. A day porter is there to handle unexpected tasks like making small repairs, changing lightbulbs that blow, cleaning up glass or spills and other issues that crop up which could compromise safety or the image of the property.
Ultimately, the goal of a day porter to ensure the safety and comfort of those within your facility by keeping it clean and in a state of good repair. Essentially, their duties may change moment by moment and are contingent upon what is needed at the time. Some of a day porter's typical work roles include:
Performing basic maintenance in lobbies, hallways, common areas and private offices, etc.
Cleaning communal and private areas such as lobbies, break rooms, cafeterias, patios, kitchens, etc.
Trash removal from various zones amid the property.
Sanitizing and restocking restrooms.
Taking care of 'emergency' tasks like spills or breakage that arise during their shift.
Setting up and breaking down meeting rooms.
Performing minor repairs such as leaky faucets, creaky doors, patching small holes, etc.
Optimally, a porter will strive to go above and beyond the needs of the organization they are employed with.
What Facilities and Businesses Benefit from Porter Services?
If you have a facility that's 50,000 square feet or larger that is frequented by staff or patrons during the day, it's likely you can benefit from a professional porter service. Those who prefer to let a porter help them deal with their continually growing 'to-do' lists include owners and managers of:
Airports
Hotels
Big Box Retailers
Event Spaces
Educational Institutions
Medical Facilities
Large Corporations
Warehouses
Porter services can be hired along with janitorial and other professional staff through a local building services provider such as Noble Building Services in Houston, TX.
Considering Porter Services in Houston, TX?
If you are in need of porter services for your commercial business in Houston,  Katy, Pasadena, The Woodlands, Spring or surrounding communities contact Noble Building Services today.  For almost. 20 years we have been offering cost-effective services for businesses in need of reliable cleaning for commercial environments including nightly and daily services.